By Sarah Geegan
The University of Kentucky Center for the Enhancement of Learning and Teaching (CELT) will present a talk titled "The End of Wonder in the Age of Whatever" from 12:30-1:30 p.m. Tuesday, March 19, in the W.T. Young Library auditorium.
Michael Wesch, a cultural anthropologist and media ecologist at Kansas State University, will deliver the talk, focusing on how to create a sense of "wonder" in the classroom by giving students the gift of "big questions." Wesch, dubbed "the explainer" by Wired magazine, was also the 2008 U.S. Professor of the Year for Doctoral and Research Universities selected by the Carnegie Foundation for the Advancement of Teaching.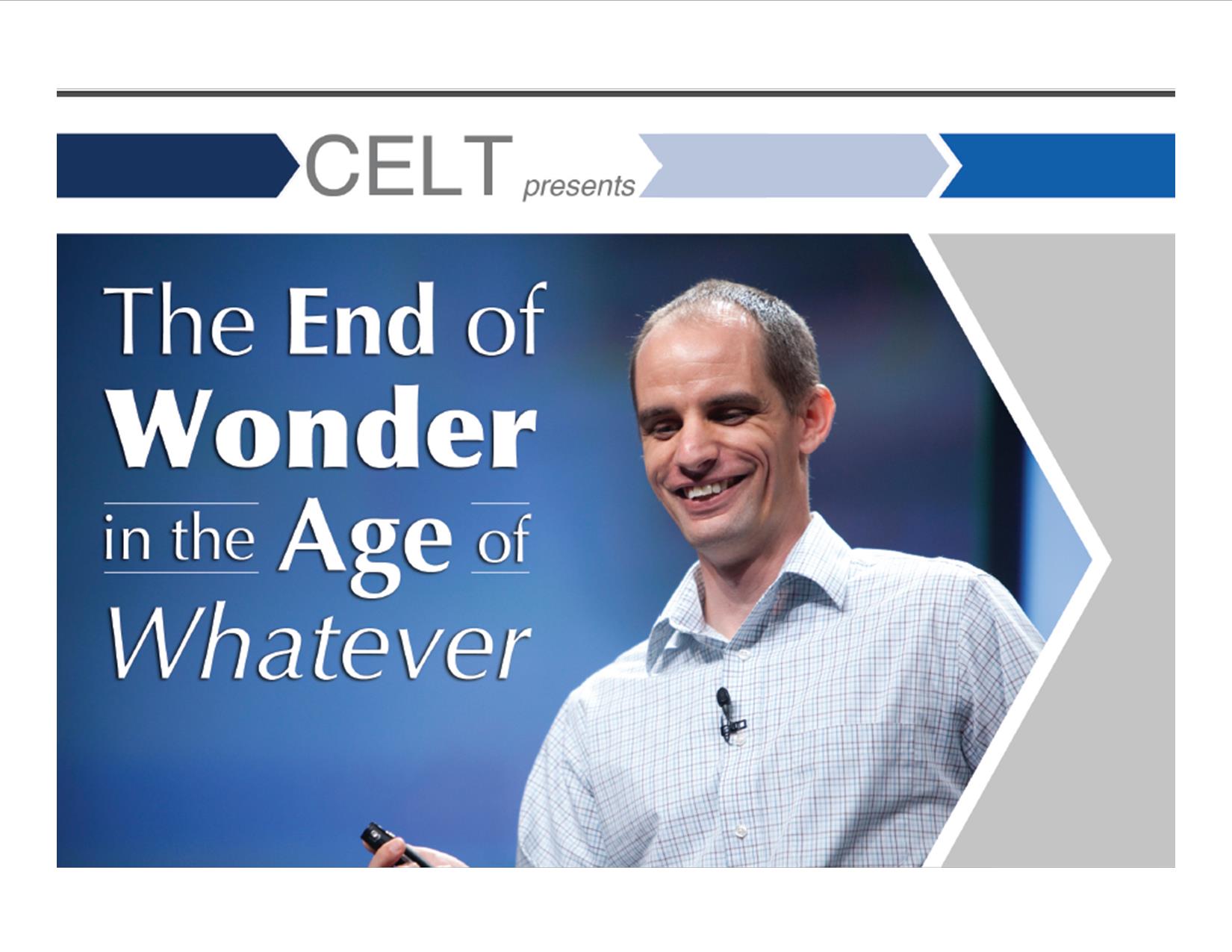 "It is rare for a faculty member at a research university to earn international prominence for his teaching, yet Michael Wesch has garnered national and international acclaim for his fresh approach to teaching," Kathi Kern, director of the CELT, said. "Mike energizes his classes by restoring a sense of 'wonder' to the learning process. Students in his classes work collaboratively on real-world solutions to real-world problems. It's astounding to me that despite the fact that he routinely teaches classes of over 200 students, his students feel personally connected to Professor Wesch and report that he creates an atmosphere where learning is fun, relevant, and in some cases, life changing."
Wesch will provide insight on how to inspire students in an "age of whatever," a time in which people feel increasingly disempowered and tuned out, in order to nurture their appetites for curiosity, exploration and contemplation.
Kern said that she believes Wesch's instructional methods and experiences will be inspirational for UK faculty, and that the talk will begin an important dialogue on campus surrounding educational topics such as the use of technology in the classroom and innovative teaching methods for large enrollment courses.
For more information on the event, visit www.uky.edu/CELT.
The session will also be live streamed at mms://bluetube.uky.edu/Live. Mac users will need to download flip4mac plugin.