by Sarah Geegan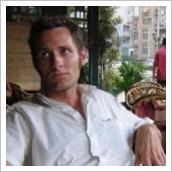 Paul Chamberlin, professor in the UK Department of History, was featured in The New York Times today; his op-ed coincides with the 40th anniversary of the Munich Olympics massacre.
Chamberlin describes the massacre as, for most Westerners, "the most chilling example of international terrorism before 9/11." Palestinian militants killed 11 members of the Israeli Olympic team. Chamberlin argues that this incident and the lessons learned from it played an intricate role in shaping American views on terrorism for the next four decades.
"I argue that, despite the violence, some Palestinian leaders were trying to become involved in the Arab-Israeli peace process," Chamberlin said. "The United States refused to open a dialogue with them, however, and the conflict continued."
The piece concludes by calling for flexibility in the future: Chamberlin asserts that American leaders shouldn't pass up opportunities to negotiate with groups, even if they are designated as "terrorists," if there is a chance to advance the cause of peace.
Chamberlin's research and teaching focuses on the history of U.S. foreign relations with an emphasis on the Middle East. His book, "The Global Offensive: The United States, the Palestine Liberation Organization, and the Making of the Post Cold War Order," will be published by Oxford University Press later in September 2012.
To read the full article in The New York Times, click here.