Hearts and Minds: Lifestyle Interactions for Vascular and Cognitive Health (3 CE)
Date:
03/22/2019 -

8:30am

to

11:30am
Location:
Sullivan University, 2355 Harrodsburg Road, Lexington, KY 40504 (room 237/239)
Speaker(s) / Presenter(s):
Type of Event (for grouping events):
Contact:
Harris Psychological Services Center
harriscenter@uky.edu
(859) 257-6853
Workshop Details:
The heart and the brain are intimately connected, with numerous studies demonstrating that cardiovascular health in midlife is strongly associated with brain health in later life. Increasing evidence now suggests that lifestyle modification through regular exercise and dietary modification may reduce the risk of Alzheimer's disease and related dementias. This presentation will examine recent developments in the emerging field of health neuroscience, providing food for thought on the role that diet and exercise may play in dementia prevention. This workshop is sponsored by the University of Kentucky Department of Psychology, The Harris Center, the Kentucky Psychological Association, and the Kentucky Psychological Foundation.
Workshop objectives:
Identify cardiovascular and modifiable behavioral risk factors for Alzheimer's disease and related dementias in later life.

Identify and describe emerging data demonstrating that comprehensive lifestyle intervention may improve cognitive function and brain health among individuals at risk for dementia.

Demonstrate the role of vascular, metabolic, and central nervous system mechanisms by which lifestyle modification may improve cognitive function and brain health.
About the Presenter: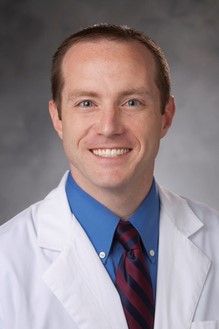 Patrick Smith: Dr. Patrick Smith is a clinical health psychologist and biostatistician at Duke University Medical Center with dual appointments in the departments of Psychiatry and Medicine. His research examines the role of lifestyle modification as a strategy to reduce the risk of cognitive decline and dementia in later life.
Audience:
Intermediate. This workshop is appropriate for Psychologists, Social Workers, and other Mental Health Professionals.
CE Credits/Attendance: This program will provide 3 CE credits.
Psychologists:
KPA is approved by the American Psychological Association to sponsor continuing education for psychologists. KPA maintains responsibility for this program and its content. KPA is also an approved sponsor for the Kentucky Board of Examiners of Psychology.
Social Workers & Art Therapists:
KPA is an approved sponsor for the Kentucky Board of Social Work, the Kentucky Board of Professional Art Therapists (Provider #1004)
| Registrant Type | Early-bird Registration (Ends Feb 15) | Pre Registration (Feb 16 – Mar 21) | Onsite Registration |
| --- | --- | --- | --- |
| UK Faculty/Staff or KPA Member | $85 | $105 | $149 |
| Non UK or KPA Member | N/A ($139) | $139 | $199 |
| Student (No CE Credit) | $15 | $20 | $35 |
It is important to note that APA continuing education rules require that KPA only give credit to those who attend the entire workshop.  An evaluation of the workshop must be completed. Those who arrive more than 15 minutes after the scheduled start time or leave before the workshop is complete will not receive CE credit. Partial credit may not be given.
Snacks and coffee will be provided.
Cancellation Policy:
Cancellations received on/before March 8, 2019 will receive a 90% refund. Cancellations received between March 9-17, 2019, will receive a 50% refund and cancellations between March 18 - 19, 2019 will receive a 20% refund.   No refunds available after March 20, 2019. All refund requests must be in writing to the Harris Center at the University of Kentucky: harrispsc@gmail.com.