by Keith Hautala
(April 22, 2014) — The University of Kentucky's annual Naff Symposium hosts three leading chemistry experts on Friday, April 25, at UK's William T. Young Library auditorium. A poster session will be held in conjunction with the symposium at King Alumni House Ballroom.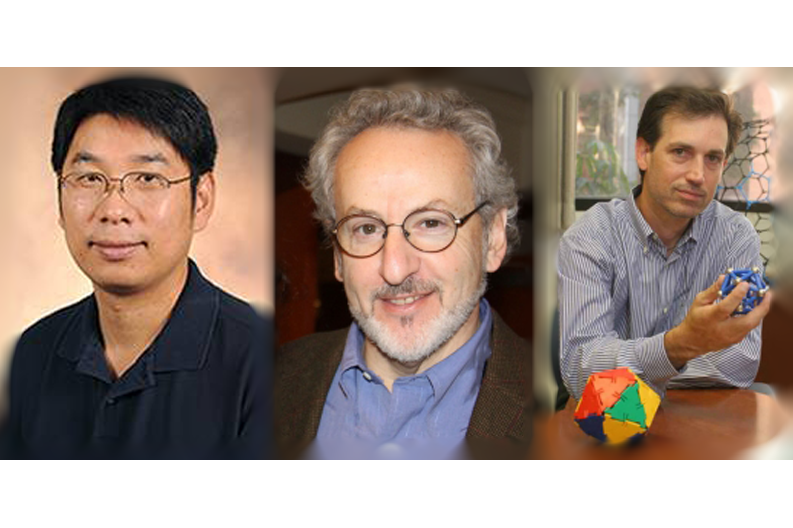 Presented by the Department of Chemistry in the UK College of Arts and Sciences, the Naff Symposium brings renowned researchers, including Nobel prize-winning scientists, to campus to share their knowledge with students and faculty from UK and nearby institutions. The symposium was established in honor of Anna S. Naff, a University of Kentucky graduate, through the generous support of Dr. Benton Naff of the National Institutes of Health.
Though organized by the Department of Chemistry, the symposium has an interdisciplinary character and is attended by students and faculty from the biochemistry, biology, pharmacy, engineering, agriculture and medical fields, from colleges and universities in Kentucky and the contiguous states.
The topic of this year's symposium is "Complexity and Self-Assembly." The featured presenters will be:
Hao Yan, Department of Chemistry and Biochemistry and The Biodesign Institute, Arizona State University, "Designer Architectures for Programmable Self-assembly";
Dr. Donald E. Ingber, director, Wyss Institute for Biologically Inspired Engineering at Harvard University, "From Cellular Mechanotransduction to Biologically Inspired Engineering"; and
Todd Yeates, Department of Chemistry and Biochemistry at UCLA, "Giant Protein Cages and Assemblies in Nature and by Design.
The 2014 Naff Committee members are Professors Jason DeRouchey (chair), Marcelo Guzman, Chris Richards, Anne-Francis Miller and Stephen Testa.  Further information about the symposium, including a complete program schedule, is available online.