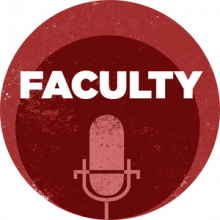 Scott Hutson, a professor in the Department of Anthropology, recently received a Maya Area Cultural Heritage Initiative Grant and a National Science Foundation Grant for his ongoing work in the Yucatan Peninsula of Mexico. Hutson discusses the projects for which he received these grants, how his archaeological research engages with contemporary communities, and how the College of Arts and Sciences has played a supportive role in his research career.
This podcast was produced by Christina Buckner.

This work is licensed under a Creative Commons Attribution-NonCommercial-ShareAlike 3.0 Unported License.