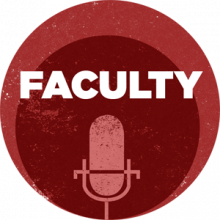 Monica Udvardy, a professor in the Department of Anthropology and the director of the International Studies Program, discusses where interdepartmental collaborative efforts could take the College of Arts & Sciences in the years to come.
This podcast was produced by Cheyenne Hohman.
This work is licensed under a
Creative Commons Attribution-NonCommercial-ShareAlike 3.0 Unported License
.