By Allison Perry
University of Kentucky assistant professor of chemistry Edith "Phoebe" Glazer has received an American Cancer Society Research Scholar Grant for $715,000 over four years to continue her research into ruthenium-based cancer drugs. These compounds are less toxic to healthy cells than a similar and widely used inorganic drug.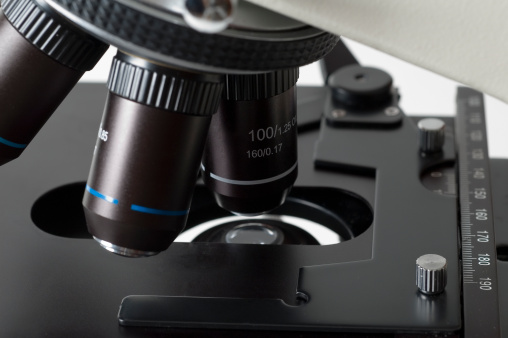 Cisplatin is a common platinum-based cancer drug used in a variety of cancer treatments. But while cisplatin kills cancer cells, it also attacks healthy cells, causing debilitating side effects. Ruthenium is another transition metal and belongs to the same group of the periodic table as iron.
Previously, the Glazer group developed two new ruthenium complexes designed to kill cancer cells while preserving healthy cells. These complexes are inert in the dark, but when activated with light, they become up to 200 times as toxic, and up to three times as potent as cisplatin against tumor cells.
Funded by the American Cancer Society, the new grant will allow Glazer's team to develop improved ruthenium-based compounds and to study their effectiveness. Using the strategy of combining organic ligands as building blocks that assemble around the ruthenium center "core," a large family of compounds with different structures and properties can be rapidly synthesized. This is in marked contrast to approaches using compounds discovered in nature, called natural products, as chemotherapeutics.
Many chemotherapeutics are natural products, but their synthesis is challenging and there are limited chemical modifications that can be made into the molecules. In the ruthenium compounds, the organic components can be easily changed to alter chemical properties and possibly even what types of cells the compounds will enter in the body. The different structures can also potentially prevent the development of drug resistance, as tumors that become resistance to one particular ruthenium drug structure could be vulnerable to another ruthenium compound with a different structure. 
The efficacy of the compounds will be tested in different human cancer cells lines and in animal models to determine what cancer types can be treated. The group will also determine the biochemical process by which the compounds kill cells in order to optimize the drugs. The longterm goal of the research is to develop a targeted chemotherapeutic approach with reduced side effects that can be applied to a variety of cancer types.