How to be a DBT-Friendly Therapist (3 CE)
Date:
04/14/2017 -

9:00am

to

12:00pm
Location:
Keeneland Room, St. Joseph Hospital | 1 Saint Joseph Drive | Lexington, KY 40504
Speaker(s) / Presenter(s):
Ruth Baer, Ph.D., Heather Davis, MS, Elizabeth Riley, MS
Type of Event (for grouping events):
Contact:
Harris Psychological Services Center
harrispsc@gmail.com
(859) 257-6853
Workshop Details:
Dialectical behavior therapy (DBT) is an evidence-based treatment for borderline personality disorder that integrates cognitive-behavioral methods with mindfulness and acceptance strategies. In its standard outpatient form, it includes weekly individual therapy sessions and weekly group meetings for skills training.
The Harris Psychological Services Center at the University of Kentucky offers a DBT program for adults with borderline personality disorder or borderline traits. Some clients attend our weekly skills training group while receiving their individual therapy from clinicians in the community. This arrangement can be very successful. We've found that it works best when the individual therapist is DBT-friendly.
The purpose of this workshop is to help clinicians learn some of the basics of DBT without having to make the huge commitment necessary to become a DBT therapist. If you ever refer your clients to a DBT skills group, or if you might want to in the future, this workshop will help you learn how to help your clients make the most of their experience in the group.
Workshop objectives:
Participants will develop an understanding of the basic assumptions and principles that govern how DBT therapists understand, relate to, and work with their clients.
Participants will become familiar with the four skills modules taught in a DBT skills group: mindfulness, interpersonal effectiveness, emotion regulation, and distress tolerance.
Participants will learn practical skills for how to help their clients maximize the benefits of participating in a DBT skills group. 
About the Presenters: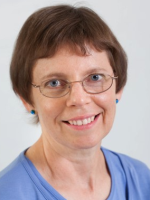 Ruth Baer is a Professor of Psychology at the University of Kentucky and a licensed clinical psychologist. She completed intensive training in DBT in 1997 and has been teaching and supervising DBT in UK's doctoral program in clinical psychology since then. Her research focuses primarily on mindfulness and on related psychological processes important in borderline personality disorder, including rumination, suppression and avoidance, and other maladaptive forms of emotion regulation. In addition to DBT, she teaches and supervises several other mindfulness-based interventions.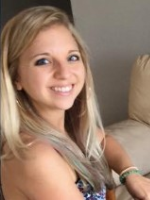 Heather Davis is a 4th-year doctoral student in clinical psychology at the University of Kentucky. Her clinical interests include impulsive behaviors and eating disorders. She currently works individually with DBT clients, leads DBT skills group for adults, and facilitates short-term DBT work with adolescents. Her current research interests focus on understanding mechanisms for the comorbidity between eating disorders and transdiagnostic dysfunction, including depression, anxiety, non-suicidal self-injury and problematic substance use.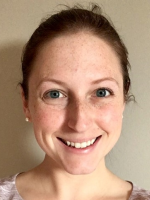 Elizabeth Riley is a doctoral student in clinical psychology at the University of Kentucky. Her clinical interests include trauma recovery and PTSD, as well as impulsive behaviors, particularly substance use and abuse. She has led DBT group for adults and has conducted individual DBT therapy with adult clients in outpatient and residential settings. Her current research interests focus on understanding mechanisms of personality change and the downstream effects of intentional personality change as a result of therapeutic intervention, including substance use, disordered eating behavior, non-suicidal self-injury, and risky sexual behavior.
Audience:
This workshop is appropriate for Psychologists, Social Workers, Professional Counselors, and other Mental Health Professionals
Psychologists: This program will provide 3 CE credits. The University of Kentucky is an approved sponsor for CE credits by the Kentucky Board of Examiners of Psychology.
Registrant Type
Early-bird Registration
(Ends March 21)
Pre Registration
Onsite Registration
UK Faculty/Staff
$90
$110
$160
General Community
$140
$160
$210
Student
(No CE Credit)
$15
$20
$35