Take seven people and put them in a line. They can be from anywhere. One is from Papua New Guinea, another is from Kentucky, a third person is from Australia, and so on. What will these seven people have in common? One of the people will have a connection to another person in the line. Every person in the world is connected to each other within six degrees of separation. It isn't just Kevin Bacon who is connected to others. You are too.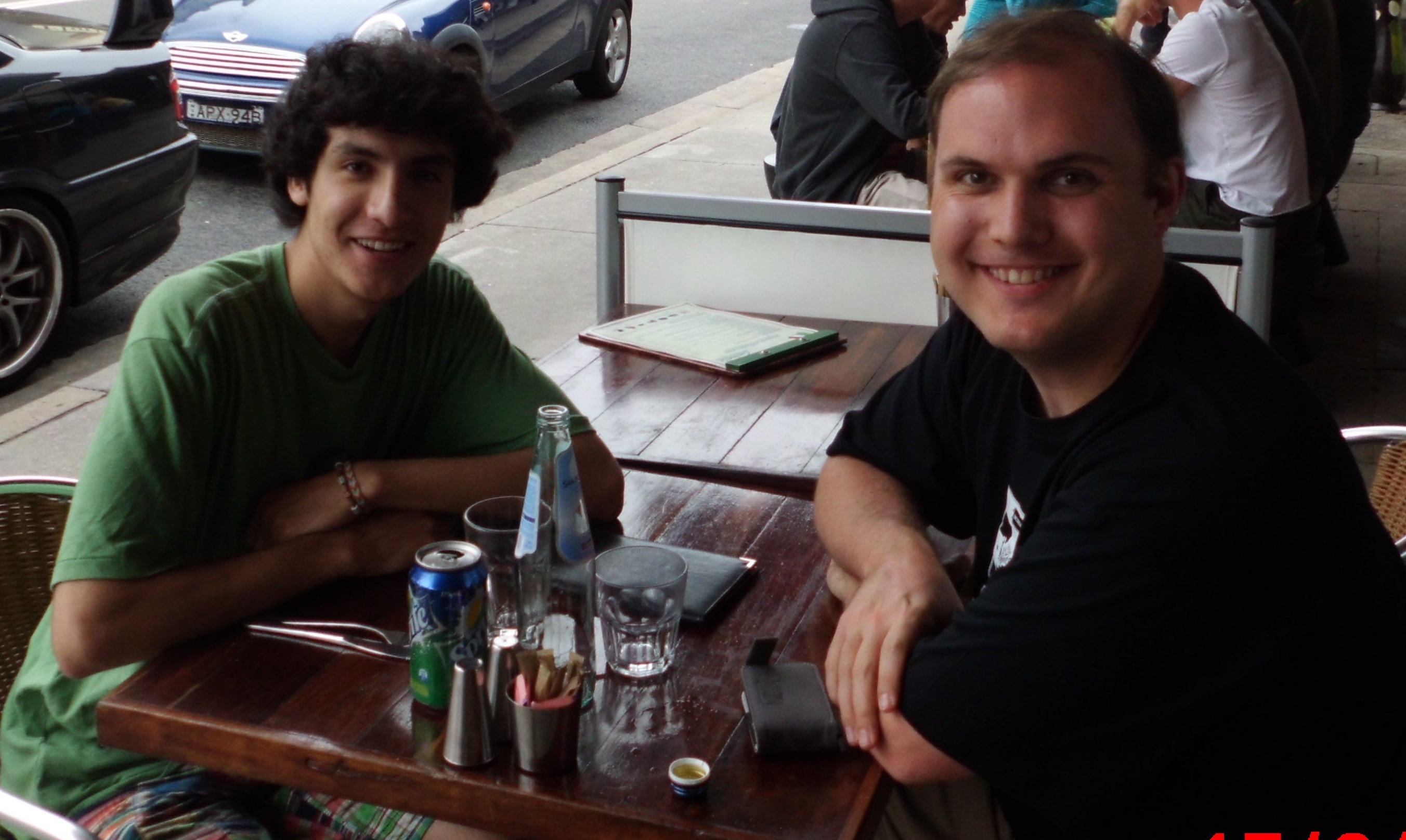 From this perspective, it's hard to get surprised when you find that you're connected to others. Yet, today I felt that same sense of shock at how easy it is to find people with whom you have a connection. The story is a short one, but I like it.
          The story begins in January back in Lexington. In the Department of Psychology at the University of Kentucky, we were interviewing a candidate for a faculty position. His name was Will. He did extremely well and we offered him a job. About a month later, Will and his wife, Drew, visited Lexington to get the lay of the land before they made their final decision. They accepted the job offer. We were ecstatic.
          The turn came at Pazzo's. Over lunch, I mentioned to Drew that I would be visiting Australia in March.
          "Really?" she responded. "I went to college in Australia. Where are you visiting?"
          "The University of New South Wales," I said. "Have you heard of it?"
          "I went there," Drew said, with a look of surprise on her face. "My brother goes there now."
          Today I went to lunch with Drew's brother (see attached picture). His name is Dax. He's a second year student here who studies sociology and zoology. We had a blast. Dax talked about what it's like to be an American studying at an Australian university. He talked about how excited his sister and brother in-law were to move to Lexington, and how he hoped to visit Lexington soon.
          After drinking some coffee on Coogee Beach, we went back to my apartment complex. I bid Dax farewell and told him how great it was to get to meet him. I also told him that I looked forward to seeing him when he visits Lexington.
          Will I ever fail to experience surprise when I experience this sort of connection? I doubt it. No matter how much I know about how easy it is to build social connections, I'm still amazed when they pop up out of nowhere.