Research and Relationally-Informed Treatment for PTSD and Related Disorders
Date:
02/07/2020 -

9:00am

to

12:00pm
Location:
Sullivan University, Room 237/239, 2355 Harrodsburg Rd, Lexington, KY
Speaker(s) / Presenter(s):
Type of Event (for grouping events):
Contact:
Harris Psychological Services Center
harriscenter@uky.edu
(859) 257-6853
Workshop Details:
Although the scientific literature on traumatic stress is large and growing, most psychologists have only a cursory knowledge of trauma science and do not apply evidence-based psychotherapies for posttraumatic stress disorder (PTSD) consistently, if at all. This workshop will review the American Psychological Association treatment guidelines on the best practices for PTSD, the disorder most closely identified with exposure to trauma. In addition, survivors with severe, prolonged trauma, such as interpersonal violence that occurred during childhood, may have multiple intra- and interpersonal issues. This workshop will include how these survivors may have difficulties in forming trusting relationship, which in turn can impact treatment engagement and outcome. Thus, adaptations and relational interventions will be reviewed as they may be needed to achieve trauma resolution.
Workshop objectives:
Identify what clinical guidelines say about effective treatments for PTSD.

Describe in detail what several of the evidence-based psychotherapies for PTSD entail.

Explain the three stages of treatment recommended for complex traumatic stress disorders.

Note three treatment traps in working with survivors of prolonged and extreme stress, and adaptations and relational techniques that may aid with treatment engagement and outcome.
About the Presenter: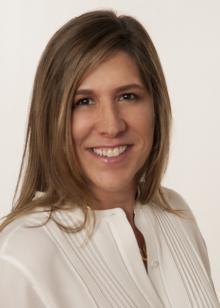 Dr. Joan Cook is a clinical psychologist and Associate Professor in the Yale School of Medicine, Department of Psychiatry. She has over 100 peer-reviewed publications in the areas of traumatic stress, geriatric mental health and implementation science fields. Dr. Cook has worked clinically with a range of trauma survivors, including combat veterans and former prisoners of war, men and women who have been physically and sexually assaulted in childhood and adulthood, and survivors of the 2001 terrorist attack on the former World Trade Center. She has served as the principal investigator on seven federally-funded grants. She was a member of the American Psychological Association (APA) Guideline Development Panel for the Treatment of PTSD and the 2016 President of APA's Division of Trauma Psychology. Since October 2015, she has published over 70 op-eds in places like CNN, TIME Ideas, The Washington Post and The Hill.
Audience:
Intermediate: The target audience will be mental health professionals, of varying degrees of experience and backgrounds, who have an interest in psychological interventions PTSD and related psychopathology. This workshop is appropriate for Psychologists, Social Workers, and other Mental Health Professionals.
CE Credits/Attendance: This program will provide 3 CE credits.
Psychologists:
KPA is approved by the American Psychological Association to sponsor continuing education for psychologists. KPA maintains responsibility for this program and its content. KPA is also an approved sponsor for the Kentucky Board of Examiners of Psychology.  
Social Workers & Art Therapists: 
KPA is an approved sponsor for the Kentucky Board of Social Work, the Kentucky Board of Professional Art Therapists (Provider #1004)
| Registrant Type | Early-bird Registration (Ends Jan 10) | Pre Registration (Jan 11 – Jan 31) | Onsite Registration |
| --- | --- | --- | --- |
| UK Faculty/Staff or KPA Member | $90 | $105 | $149 |
| Non UK or KPA Member | N/A ($139) | $139 | $199 |
| Student (No CE Credit)* | $15 | $20 | $35 |
*Any student member needing CE credit must register at the KPA member rate.
It is important to note that APA continuing education rules require that KPA only give credit to those who attend the entire workshop.  An evaluation of the workshop must be completed. Those who arrive more than 15 minutes after the scheduled start time or leave before the workshop is complete will not receive CE credit. Partial credit may not be given.
Snacks and coffee will be provided.
Cancellation Policy:
Cancellations received on/before January 24, 2020 will receive a 90% refund. Cancellations received between January 25 and February 2, 2020 will receive a 50% refund and cancellations between February 3 and February 5, 2020 will receive a 20% refund. No refunds available after February 5, 2020. All refund requests must be in writing to the Harris Center at the University of Kentucky: harriscenter@uky.edu.