Cancer, Adjustment, and Risk of Smoking (CARS) Lab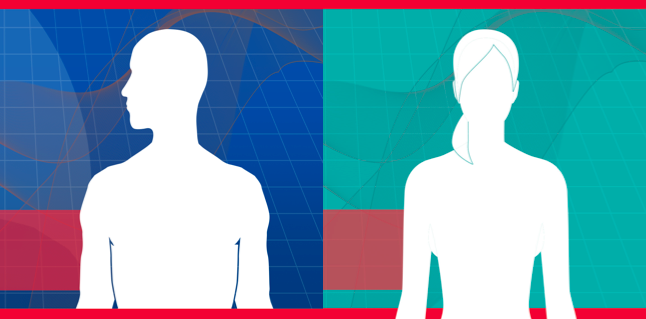 An Unfortunate Trifecta
Normally, if you win a trifecta it's a good thing (especially if you're betting on the races at Keeneland!), but in this case, not so much: Based on nationwide data, Kentucky has one of the highest rates of smoking, cancer, and poverty. Given this, the CARS Lab is well positioned to explore smoking cessation (or the lack thereof), cancer survivorship, and social determinants of health and disease. Thus, it should come as no surprise that the CARS Lab focuses on prevention and control of smoking-related cancers and under-served, under-resourced cancer survivors in Kentucky. Our main goal is to identify (and ultimately modify) the psychosocial variables that play a key role in adjustment to cancer, including the clinically important process of smoking cessation after cancer diagnosis. Some of the psychosocial variables we study are distress, posttraumatic growth, motivation, self-efficacy, causal attributions, social support, social constraint, and socioeconomic disadvantage, and our current studies focus on survivors and supporters/caregivers of head/neck, cervical, and lung cancer.
Current Studies
Cancer And Tobacco Study (CATS)
In this intensive longitudinal study, we are interested in identifying the factors that contribute to a cancer diagnosis being a "teachable moment" for smoking cessation. More specifically, we are trying to uncover which affective and cognitive variables play a role in the quit attempts, lapses, and relapses that occur in the context of a new cancer diagnosis. To do so, we recruit recently diagnosed head/neck and cervical cancer survivors who smoke from the UK Markey Cancer Center, and ask them to furnish select psychosocial and behavioral data for 30 days in a row. Sponsor: National Cancer Institute. Study period: August 2014 - July 2019.
Cancer And the Kentucky Experience (CAKE)
In this mixed-methods pilot study, we explore the quality of life and tobacco use of cervical cancer survivors and their supporters (i.e., whomever the survivor considers her "go to" person for support). We are also evaluating whether social resources and socioeconomic status play a role in achieving tobacco cessation after cervical cancer diagnosis. For this study, we are collaborating with Kentucky Cancer Link (www.kycancerlink.org), a non-profit organization that provides assistance to low-income and under-insured cancer survivors across the state, and the Kentucky Cancer Registry. Study period: August 2016 - July 2018.
Consultation, Advice & Tailored Support for Cancer Survivors (CATS 2)
This randomized clinical trial is our initial investigation into the feasibility, acceptability, and efficacy of an intervention with two complementary goals: 1) engage cancer survivors in the process of making a quit attempt and 2) empower cancer survivors who smoke to use local, regional, and national resources to address unmet social support needs that might otherwise undermine their quit attempts. In this study, we hope to uncover a powerful smoking cessation intervention for cancer survivors who are coping with the social challenges inherent to living in rural, Appalachian, or otherwise low SES areas, and we're partnering with the UK Markey Cancer Center and Kentucky Cancer Registry in order to do so. Sponsor: Kentucky Lung Cancer Research Foundation. Study period: July 2017 - June 2020.
Markey Cancer Assessment, Referral, Engagement, and Support (CARES) Tobacco Program
The Markey CARES Tobacco Program will implement the highest quality tobacco cessation treatment via two pathways: 1) widespread provider education around the importance of tobacco cessation after cancer diagnosis, and for some individuals, free enrollment in an online, tailored TTS training program and 2) evidence-based patient care that involves population-based assessment, proactive treatment, systematic follow-up, and integrated support consistent with the conceptual model of the 5 As (Ask, Advise, Assess, Assist, and Arrange). This comprehensive plan to address the high burden of tobacco use in Markey cancer patients through a 2-pronged approach will considerably strengthen Markey's commitment to reduce cancer morbidity and mortality in KY via both educational and treatment avenues. Sponsor: National Cancer Institute - Administrative Supplement to the P30 Cancer Center Support Grant. Study period: July 2017 - .
Lab Members
Jessica N. Rivera-Rivera
B.A. Psychology, University of Puerto Rico, 2012; MPH Biostatistics, University of Puerto Rico, 2013
I was born and raised in Puerto Rico. Before joining Dr. Burris' lab, I worked for two years as an advisor in Biostatistics for Puerto Rico's Health Department. Currently, I am a 5th year student in the clinical psychology Ph.D. program at UK, and I am working on my dissertation about the relationship between psychological functioning (distress and wellbeing) and both social support and social constraint in cancer survivors. Overall, I am interested in how cancer survivors and their supporters cope after a cancer diagnosis, and the relationship between quality of life and health behaviors. I am also interested in conducting research in underserved communities and with minority populations. Outside of research, I like running, dancing, and trying new restaurants.
Gabriella Puleo
B.A. Psychology, Rutgers University, 2013; M.S. Clinical Psychology, Barry University, 2016
I was born and raised in beautiful Staten Island, NY, and relocated to Miami, FL four years ago for my Master's degree. I am currently a 4th year clinical psychology Ph.D. student in Dr. Burris' lab. I'm interested in health behaviors specifically linked to cancer diagnosis, treatment, and quality of life, with particular interest in adult and geriatric patients. My previous research experience has involved a wide range of health-related interests from reward-based behavioral health interventions for preschool children to orthopedic implant studies in chronic pain patients. As a first-year, I won the Kentucky Psychological Foundation's Multicultural Professional Development Award, which allowed me to host an expert in health equity research. Finally, I enjoy spending my free time outside with my dogs, crocheting, and baking.
Tia Borger
B.A. Psychology, University of Kentucky, 2018
I was born in Springfield, Ohio and moved to Lexington for college in 2014. During my undergraduate career at UK, I was a research assistant in a neuropsychology lab as well as a clinical health psychology lab, which is how I became interested in working with Dr. Burris. Currently, I am a 2nd year student in the clinical psychology doctoral program in Dr. Burris' lab. I am interested in the quality of life of cancer survivors who smoke and interventions to improve quality of life post-cancer diagnosis. I am currently on a NIDA T32 Pre-Doctoral Fellowship. In my free time, I enjoy attending UK sporting events and exercising.
Will Bowling
B.A. Psychology, Berea College, 2018
I grew up in the mountains of eastern Kentucky in a small town called Booneville. After high school, I moved to central KY to pursue my bachelor's degree in Psychology at Berea College. This expereince prompted my move to Lexington for graduate school, and I am now a first-year student in the UK clinical psychology Ph.D. program in Dr. Burris' lab. My main research interest involves factors that encourage maladaptive health behaviors among cancer survivors. When I am not in the lab, I like to spend my time watching scary movies, playing volleyball, and touring local breweries.
Devin Montgomery
Undergraduate Student, University of Kentucky
I was born and raised in Somerset, Kentucky and I am currently a senior at the University of Kentucky. I am majoring in agricultural and medical biotechnology and will be specializing in human health. I have been very fortunate to have gained an undergraduate position with the Markey Cancer Center Training in Oncology Program, and it is through that program that I was able to connect with Dr. Burris and be a part of this research. I am very interested in healthcare, specifically related to Kentucky and other Appalachian communities and the process of cancer diagnosis and treatment of patients. My interests outside of academic life are my dogs, playing tennis, and cooking with my friends.
Key Collaboration
Dr. Burris is a Co-Investigator on the Kentucky LEADS Collaborative, which is multi-institutional project led by Dr. Jamie Studts in the UK Department of Behavioral Science. The Kentucky LEADS Collaborative is dedicated to reducing the burden of lung cancer in Kentucky and beyond through development, evaluation, and dissemination of novel, community-based interventions to promote provider education, survivorship care, and prevention and early detection regarding lung cancer. The CARS Lab contributed to the development of two modules (Healthy Living & Tobacco Use/Cessation) for the survivorship care portion of the project. For more information, go to http://kentuckyleads.org/
Announcements
2/21/19: Jessica RR matches to her #1 choice for internship: University of Florida Health Sciences Center!
2/13/20: The CARS Lab grows significantly with the birth of Gaby's twins, Zara and Aspen!
5/15/19: Jessica RR received a couple of awards this month, including an APA Travel Award and Academy of Psychological Clinical Science "Flexibility Fund" Award, both of which will support her attendance at an upcoming APA Advanced Training Institute on Racial and Ethnic Minority Research Methods! Congrats!
5/15/19: Tia and Gaby took 1st and 2nd place, respectively, for their Clinical Science poster presentations at the 2019 Markey Cancer Research Day! Woo hoo CARS Lab! In addition to some awesome mugs (picture below), there was a cash prize!
5/1/19: Devin was selected as a participant in a UK Summer Research Program in Pharmaceutical Sciences! Because she plans to attend Pharmacy School next year, this is an amazing opportunity for her - congrats Devin!
9/1/18: Jessica RR was selected as a DREAM Scholar Associate! The DREAM Scholars program is a new initiative on campus that focuses on training the next generation of health equity researchers, and it is supported by the UK College of Nursing, Center for Clinical and Translational Science, and Center for Health Equity Transformation. This award includes funding for Jessica's research and professional development. Yay!
5/1/18: Kelly -- one of the original CARS lab members -- graduated from UK in May 2018! Congratulations Kelly, and best of luck in PA School at Kettering College!