Neuropsychology Concentration
The University of Kentucky Clinical Psychology Doctoral Training Program offers a concentration in Clinical Neuropsychology. This concentration is organized to meet the INS/Division 40 and Houston Conference guidelines for doctoral training in clinical neuropsychology. It is intended to prepare graduate students for an internship in clinical neuropsychology, and ideally a post-doctoral fellowship as well.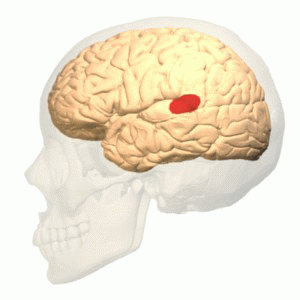 Admission: The clinical neuropsychology concentration is a specialty area within the clinical psychology doctoral training program, and students must first be admitted to the clinical program and must follow all procedures and requirements necessary for admission and ultimately graduation from the clinical program.
Completion Time: Because of the substantial additional course requirements (approximately 15 credit hours) and other experiences necessary to meet the INS/Division 40 guidelines, the clinical neuropsychology program will typically require at least 5 years of graduate training prior to the internship. However, because research training is an important component of the concentration, students should complete the dissertation prior to internship, and hence, be able to complete the Ph.D. in 6 years, approximating the median time currently taken to complete the Ph.D. (6-7 years). Although the program only guarantees support for the first 4 years, in practice, all 5th year students desiring support through the department have obtained it in recent years. The following provides an overview of the additional requirements and experiences necessary to complete the neuropsychology concentration:
Academic: Sensation and Perception, Introduction to Clinical Neuropsychology, Advanced Clinical Neuropsychology, Neuroanatomy, Current Topics in Neurosciences
Research: Authorship and/or co-authorship of at least 2 neuropsychology publications, directed readings and/or literature review on cognitive rehabilitation
External Experiences: Neurology Rounds and Grand Rounds (2 semesters), at least 500 hours supervised neuropsychological assessment, intervention experience with the cognitive rehabilitation of neurological patients
Training: The clinical neuropsychology concentration is housed in the doctoral clinical psychology training program offered by the Department of Psychology, but a number of additional neuropsychologists are affiliated with the concentration. Currently five neuropsychologists are involved in the concentration. Students work with these professionals in a number of training settings that offer neuropsychological experience, including the following:
Cardinal Hill Rehabilitation Hospital: Inpatient and outpatient neurological and rehabilitation population
UKMC Department of Psychiatry: Inpatient and outpatient psychiatric and medical population
UKMC Department of Neurology: Inpatient and outpatient neurological population
Veteran's Administration Medical Center: Neuropsychological assessment with inpatient and outpatient veteran populations
Eastern State Hospital: Chronic and acute severely mentally ill population
Harris Psychological Services Center: Diverse psychological assessments (e.g., psychological diagnosis, learning disabilities, ADHD, employment screenings) serving the Lexington community
Norton Neuroscience Institute (Norton Brownsboro Hospital, Louisville): Neuropsychological assessment with diverse patient population (e.g., epilepsy, movement disorders, brain tumors, dementia) in a private hospital setting. This practicum site specializes in neurosurgical evaluations
Federal Medical Center: Competency and mental fitness evaluations
Private practice: Mixed outpatient psychological population
Interest Group: The Bluegrass Area Neuropsychology Group (BANG) is a student-led neuropsychology interest group. This group allows neuropsychologists from the surrounding area, other interested professionals, and students in the clinical psychology program to present and discuss research and clinical issues in neuropsychology - and pizza is provided! 
For further information about the concentration in neuropsychology, please contact:
    Dr. Jusin Karr
    Coordinator of Neuropsychology Concentration
    Department of Psychology
    012-D Kastle Hall
    Lexington, KY 40506-0044